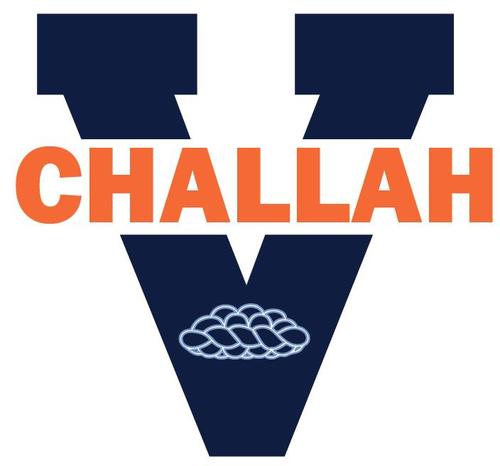 ---
Tuesday, March 28th from 4-6 PM at Brody Jewish Center (1824 University Circle)
---
Challah for Hunger is an awesome organization at UVa that raises money for hunger relief by baking and selling challah, a traditional (and delicious) Jewish bread. VISAS will be going to help bake some challah on March 28th, and we want you to join us!
This will be an awesome opportunity to get to know other VISAS volunteers and participants, cook, chat, and learn about food, all while giving back to the community! This is also a great activity for LC partners to do during the week. If you want to join us, please fill out this short form so we know how many people to expect. We will send a follow-up email with more information.
This is going to be a lot of fun, and we would love to show Challah for Hunger how excited we are to volunteer with them by bringing a large and enthusiastic group! They loved our help last time and are excited to host us again! Email cao5eq@virginia.edu with any questions.
Hope to see you there!
---
Remember to stop by VISAS Café!
---
Welcome back from Spring Break! We hope everyone had a fun and restful week. VISAS is back this week and we are excited to see you all. Remember to stop by Nau 242 on Wednesday nights from 5-6 for international snacks and conversation at our VISAS Café. Café is a great way to meet new people and talk about anything and everything.
Also, we encourage you to take advantage of the many events going on at U.Va. You can always find the official calendar of events here, which includes lectures, concerts, and sporting events. LC partners are always welcome to attend University events, as long as both partners stay on Grounds! We wish you all the best with the continuing semester, and are always here to help if you need anything.
---
No VISAS Programs March 4th through 12th
---
Spring Break is next week! Since many students and staff will be leaving U.Va. for the week, there will be no VISAS programs from Saturday, March 4th through Sunday, March 12th. VISAS Café will not meet on Wednesday the 8th. We hope that everyone has a fun and relaxing break. For any learners wishing to practice during this time, we recommend that you check out our Resources page for some wonderful websites to use. See you soon!